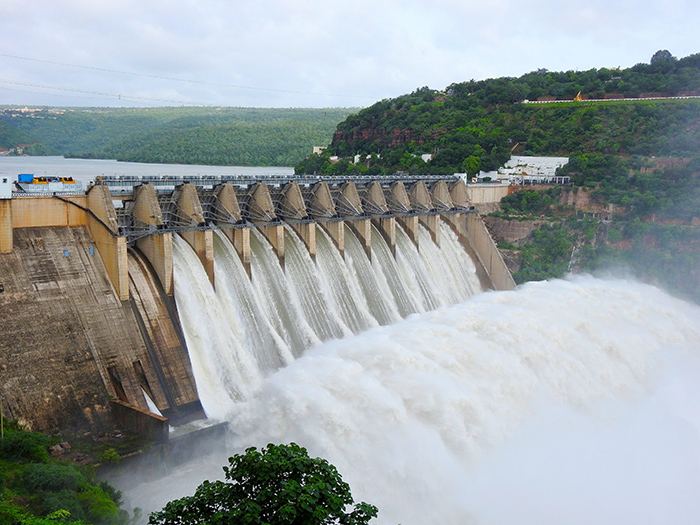 According to Mining Technology, Indonesia is the world's third-largest coal producer after China and India, which raises the question of whether Indonesia will ever be able to leave coal behind. And will mining companies seek alternatives to clean and green energy?
Before we dive into those questions it's important to remember that renewable energy and green energy are subtly different.
The United Sates Environmental Protection Agency (EPA) defines the difference this way; renewable energy includes resources that rely on fuel sources that restore themselves over short periods of time and do not diminish. Such fuel sources include the sun, wind, moving water, organic plant and waste material (eligible biomass), and the earth's heat (geothermal). While green energy is a subset of renewable energy. It represents those renewable energy resources and technologies that provide the greatest environmental benefit and have zero pollution.
As an example, burning organic material from a sustainable source may be considered renewable but the CO2 emissions, even though minor, does not make it environmentaly friendly and clean.
Unlike fossil fuels like oil, gas and coal, which take millions of years to form, green energy sources are typically renewed quicker or are not harvested at all from the earth other than through natural wind, sun, waves and waterfalls. Green sources and companies focusing on these types of energy will generally avoid any harmful and polluting mining or drilling.
Different energy sources operate in different ways and can use very different technologies. Different companies specialize in specific types of energy even though in recent years we've seen the development and emergence of hybrid forms and concepts.
The Transition Towards Green Energy and the Attempt to Leave Coal Behind
Indonesia has set its target for a transition towards green energy and promises to have zero emissions or be carbon neutral by 2060. In a recent seminar held by the Ministry of Energy it was revealed that Indonesia will need a yearly investment of USD 30-billion into the renewable energy space, which will add up to about USD 1.1-trillion by 2060. This is an epic figure by anyone's standards but it also presents an epic number of opportunities.
More countries are starting to get serious in their efforts to reduce their overall carbon footprints, and we can see significant plans and movements away from fossil fuel towards more and more sustainable sources of energy.
At the recent G20 Summit held in Bali, Indonesia was granted a startup fund of USD 20-billion from the G20, which was also supported by Norway and Denmark. There are also several other bilateral arrangements between Indonesia and other countries to increase renewable and green energy programmes and reduce carbon footprints. Germany as an example, started a Green Infrastructure Initiative (GII) to support Indonesia's transition and efforts towards renewable and green energy.
The GII also invested in waste water and the management of solid waste. NORFUND, out of Norway, is doing the same for the above mentioned G20 programme but they are also exploring other options in Indonesia directly. Through NORAD (a Norwegian government owned aid organization) Avfall Norge (a Norwegian waste management umbrella for the Norwegian waste industry) is also exploring opportunities and projects to support in Indonesia.
President Joko Widodo has also promised that the new capital (IKN) will only allow electric vehicles and renewable sources of energy to power the city. This city will, in 2024, already be the new capital taking over that status from Jakarta.
Indonesia has made a clear plan and path forward towards 2060 and its plan to be carbon neutral by then. One of the biggest challenges however, is Indonesia's extensive use of coal in its energy supply chain. Several countries and organizations such as Climate investment fund (CIF) has agreed to cooperate with state owned electricity provider Perusahan Listrik Negara (PLN) to convert coal facilities into natural gas, and use solar panels and battery storage.
PLN did commit to not develop any new coal fired power stations in 2019 and they have committed to phase them out completely by 2056. The plan also encourages policy changes to decommission other coal assets within the same timeframe.
It's implementation of both decommissioning of coal and switching to renewable green and clean energy is supported by the World Bank and the Asian Development Bank. Several countries are also continuing to support this initiative and are aiming at supporting this switch, all which creates a lot of opportunities for both Foreign Direct Investments (FDI) and Domestic Direct Investments (DDI).
What Challenges Could this Create for the Coal Power Plant Industry and Groups?
Clearly the Indonesian government will face many challenges in its commitment to change to clean and renewable energy. Not just on a national level but also provincially and in the regencies as the dependency on fossil fuel-based energy and infrastructure is high.
Some of the challenges are in the areas of infrastructure and networks to develop new areas. Initial investment expenses include feasibility studies to create a clear picture for investors; investment costs in terms of money, and possibly a lack of faith in the overall programme. The general cost of clean and renewable energy is also high as a lot of the technologies are still fairly new.
Some groups and companies do see the need to change, and they also see the opportunities within the clean and renewable energy sector as well as in the EV ecosystem. One of these companies is PT Mitra Motor Group, a subsidiary of Indika Energy, who is aiming at producing electric four wheelers together in a JVC with Foxteq Corporation Singapore.
The energy transition and the commitment set by the Indonesian government creates a lot of opportunities for investments. With the general commitment also seen internationally, this is beyond the point of no return and an industry any serious investor should be looking at.
If you're interested in finding out more about renewable and green energy investment opportunities in Indonesia, please reach out to Seven Stones Indonesia as your preferred partner in growth via hello@sevenstonesindonesia.com