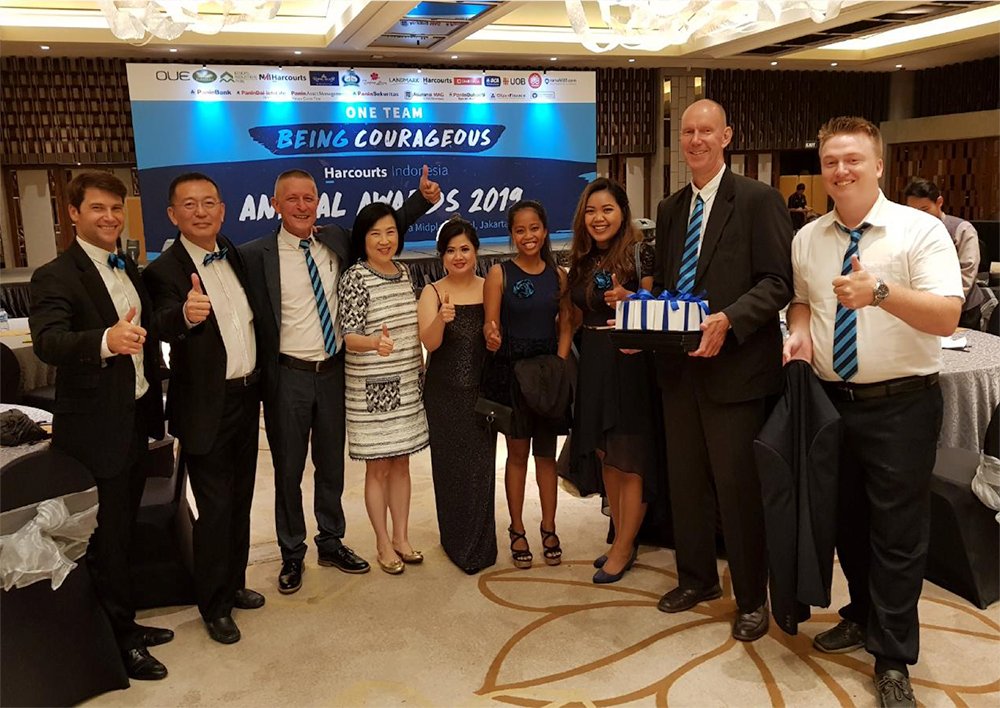 (L-R) Rob Forde Harcourts Int'l; Nandar Gunawan Harcourts Indonesia; Andrzej Barski Harcourts Seven Stones, Diana Sutanto ERA Property, Linda Thong Harcourts Indonesia; Lisa Comsatun Harcourts Seven Stones; Dwi Rastini Harcourts Seven Stones; Terje Nilsen Harcourts Seven Stones; Andreas Andersen Harcourts Seven Stones.
Seven Stones Indonesia is a professional team of Bali real estate agents and legal advisors. Our vision is simple because everything we do we believe is to create value through memorable experiences with like-minded souls.
This means doing good then doing well, following ethical business practices, paying attention to detail, being creative and above all having a positive mindset.
We are an ethical business

This ethos creates a culture of trust, honesty and integrity among our real estate agents and legal teams. It also spreads to our vendors, clients and business partners.
This makes us different because our real estate agents are focused on how people feel when they get in touch with us.
We listen, learn and grow
For that reason we're able to develop a great business and fantastic real estate agents. It allows us to expand and explore and offer more services to more people across more revenue streams because we're super confident in our conviction.
It's for that reason the Customer Experience is key. And we're not alone in our thinking.
Seven Stones Indonesia has a very close relationship with WILLIAMS MEDIA. This Australian news and media portal has wide property network and an enviable online presence in the region.
We have been appointed as representative real estate agents in Bali for DAMAC Properties who are a leading luxury real estate developer in Dubai. Similarly we also represent BARNES International Realty a global luxury real estate agent service.
In the future, we'll also be working  closely with HVS one of the world's largest hotel, resort and tourism intelligence consultancies.
This adds massive credibility and a truly global capability to our real estate portfolio. Together these associations will ensure a larger, more profitable network for Seven Stones Indonesia and our partners.
Get to know us and follow our Linkedin and Facebook company pages. Or send us an email.