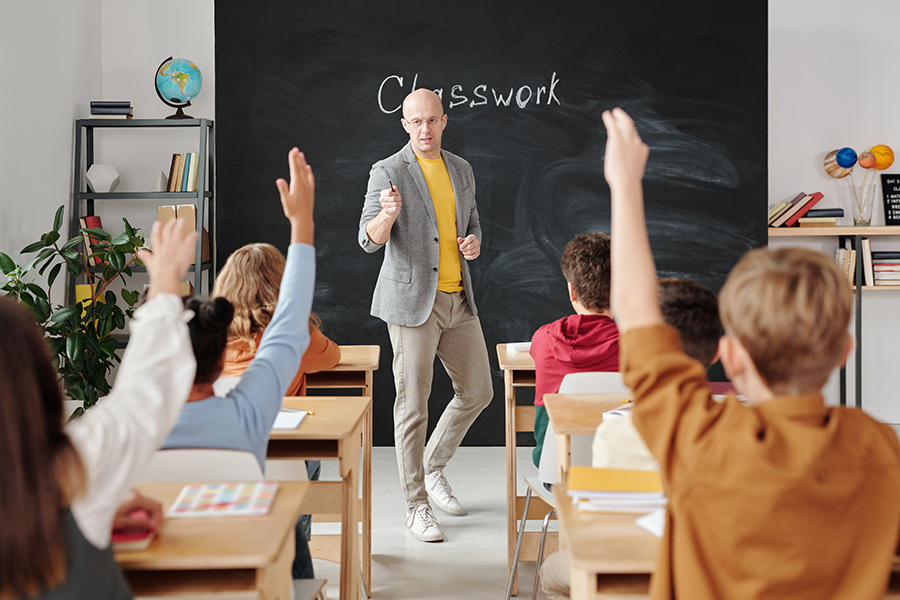 For most people, spending hundreds of thousands sometimes millions of dollars, isn't something they do every day. And even if it is, it's never taken lightly. I don't know many millionaires who aren't smart with their investments. If anything they're the most attention-to-detail kind of folk who can see the wood for the trees and who don't suffer fools lightly. I guess that's why they're millionaires.
Millionaire or not, finding a real estate agent in Bali to work with isn't as easy as you might think. Good news is, there are a lot of them to chose from. Chances are you might even know one or two! Real estate agents that is, not millionaires. And that should make it easier right? I mean who better to find your new dream house or sell the one you've got than the mate you have beers with every Friday night?
That's a loaded question because even if you know where your friends live (in case everything goes terribly wrong) you still need to be careful.
Here's what I mean.
If you can have serious, business-like conversations, focused on what your supposed to be focused on over a couple or three beers then there's probably nobody better than the friend you've known for years and you can trust. Especially if you can agree to disagree without one of you throwing toys out of the pram and you don't mind them knowing some intimate details about your financials.
If you're one of the lucky ones that has this friend then go for it!
But if conversations about buying and selling are interrupted by fantasy football and embarrassing self-centred Facebook posts of eyes wide shut on drunken nights out with bouncy cleavages and more rounds of Jeagermaester shots, it might not be such a good idea after all.
After all, it's your investment you're talking about and you're the one with a whole lot to lose if things don't run smoothly.
Let me ask a question…
Where do you take your car for a service? Lots of choices with a wide range of prices right? Truth is if you really look after your ride you're not so much interested in how much it costs to keep it sweet as the quality of service you get.
It's the quality that brings you value.
If you have a choice you should try to work with the best person for the job, whatever it is your spending your money on. As far as real estate in Bali is concerned that person should be a professional with experience who listens to your needs and concerns.
They'll know the market and make suggestions based on what you want, not what they want to sell you. They'll know how to negotiate on your behalf and they'll walk you through the entire process of buying or selling property without making it sound like rocket science, so there are no last minute surprises.
So, here are seven questions you should ask to get a better sense of who to choose. Yes, even ask your drinking buddy if you're about to trust him or her with a wedge of your hard earned cash. Better to be safe than sorry!
1. How long have you been a real estate agent in Bali?
While everyone has to start somewhere you're better off working with someone who's been in the business for a while. However, experience is no guarantee of skill and there are real estate agents in Bali who have been around a while but they're just not concerned about your needs and expectations. Barge poles at the ready!
Our advice is…
… choose someone who knows what they're doing but most importantly, someone who cares about what they're doing for all the right reasons. And that means someone who cares about you not their own listing commission.
2. How many deals have you closed in the last six months?
If the answer is zero, ask why. You're better off working with a real estate agent who's been closing deals because they're the ones who attract more and better qualified buyers and sellers to the table. It's called momentum. There's no way you can prove an agent has sold twenty properties this week, so you have to take their word for it. Look them square in the eyes and make them feel uncomfortable when you ask. If they look away and seem nervous there's probably a good reason why.
Our advice is…
… do some background social media research. If they say they're the best thing since sliced bread there will be something on social media to support this, either from them or from people they've done business with.
3. Which areas do you specialise in?
You don't want a jack-of-all-trades who has a cursory knowledge of everything from Uluwatu to Ubud. You want a real estate agent who knows an area intimately to be able to describe the benefits associated with living there. Local knowledge is king.
Our advice is…
… ask very specific questions about things like schools or hospitals or public parks to see if you're agent has the answers you're looking for.
4. Will I be working with you all the way through the process or will someone else step in when we get to signing contracts and making payments?
If you're going to be 'handed-off' to someone else you want to know who and why. If it's because of the company's operating procedures, ask why and how this benefits you.
Our advice is…
… expect to be handled by dedicated closing specialists who deal with the legal side to transactions. Companies who do this have invested the time and resources in developing the right relationships with the right people. Ask to meet with them beforehand so you feel comfortable and if you need your agent to hold your hand, ask for this too.
5. How many other buyers/vendors do you represent right now?
There are two schools of thought with this answer; one school suggests that agents representing many buyers and many sellers are the most popular and they can offer the greatest opportunities for a quick sale. The other school would say that more is not always best because you can't possibly focus on servicing a lot of people in a professional way.
Our advice is…
… connect this answer with how many deals the agent has closed recently. If they have a hundred clients and they're closing twenty a month all well and good. If they're closing one every six months take a ticket and wait your turn. Remember, you're looking for a partner not a black hole to get lost in.
6. How are you going to market my villa?
There are many answers to this question, and you want to hear them all! You want to know what works and why with real examples from real deals the agent has been involved with recently.
Our advice is…
… get specific and ask for details. If an agent doesn't give you confidence in their ability to sell don't give them your business.
7. How will you communicate with me?
Good communication is critical for a successful relationship. Emails, phone calls, WhatsApp, Social Media, they all work but the old adage of different folks, different strokes is what's important. Get this clear with your agent from the get go. The last thing you want is to be receiving WhatsApp messages when you don't want them or emails sent to an account you hardly ever use.
Our advice is…
… clarify how often and when/why you communicate. Most people aren't interested in being updated if there's nothing to be updated about. Having said that you don't want to know from a neighbour or member of staff that someone's been viewing your property before your agent has told you and given feedback. Set the ground rules early.
If you've had dealings with real estate agents in Bali, we'd love to hear from you through hello@sevenstonesindonesia.com
Real feedback helps us all to improve, making the journey better for us all.