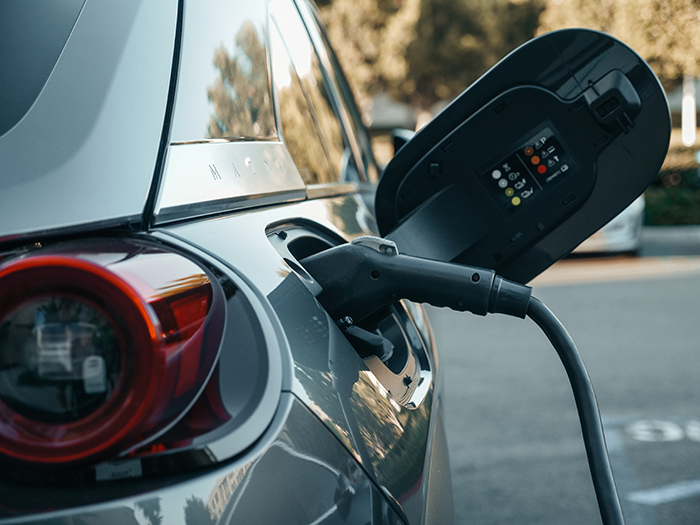 Indonesia encourages the use of electric vehicles (EVs) and transportation and continues to develop the necessary infrastructure to support the initiative as part of the country's commitment to be a carbon neutral country by 2060.
Why is Indonesia doing this massive, and possibly, very costly exercise? And what is the situation with the rest of the South East Asian region when it comes to an EV ecosystem blueprint?
Through 2022 and into 2023 Indonesians are showing a growing interest in EVs. More and more companies distributing electric bikes and electric cars are popping up in stands at Expos and EV charging stations are beginning to appear. The Indonesian central government is supporting and pushing this trend by fast tracking the EV ecosystem and infrastructure to support the changes needed.
The Indonesian government, for example, is in the process of the electrification of government officials' transport as well state-owned enterprises' transport as can be seen with the recent developments with Garuda Indonesia.
What's the reason behind Indonesia's EV ecosystem and infrastructure drive?
The electric vehicle revolution is happening all over the world, not only in Indonesia. Norway, for example, has more than 50-percent of all new car sales either being electric or a hybrid mix. In Indonesia we are far from figures like this, but the general interest is certainly gaining momentum and is seeing a spike.
The bottom line is that the potential for all parts the EV business in Indonesia is immense.
A similar trend is happening all over the SEA region and everyone is moving forward, rapidly developing their EV ecosystem infrastructure and market potential. The main reason for this is clear; to substantially reduce overall carbon emissions and to take advantage of the enormous economic potential being created, both on land and at sea.
According to recent analysis from the International Renewable Energy Agency (IRENA) the growth and presence of electrical vehicles in the SEA region may reach over 20-percent by 2025. This prediction is nothing but impressive considering the overall population of SEA is at 685-million people and is set to continue to grow. Achieveing these objectives will have a substantial impact on the world's overall reduction of carbon.
SEA in general, but Indonesia in particular, is experiencing a significant growth in the middle class, which also positively contributes towards the strong development of the infrastructure and ecosystem of the electric transportation industry.
What's the blueprint to develop the EV infrastructure and ecosystem in SEA and Asia?
Many countries in the region have already taken major steps to prepare and further implement plans to develop a better EV infrastructure and ecosystem and tap into its market potential.
Visible steps to seriously industrialize parts and components as well as materials to support the infrastructure and ecosystem for electric vehicles are taking place. The infrastructure to build the ecosystem and infrastructure includes the export of raw materials, domestic battery production and a continued growth of charging stations/ centers.
Manufacturing batteries for electric vehicles
In addition to China, several SEA countries are emerging as politically neutral alternatives to the development of the electric vehicle infrastructure and ecosystem. Indonesia is probably the strongest name among these right now when it comes to the manufacturing of lithium-ion batteries for the EV industry.
President Joko Widodo opened the country's first electric vehicle battery factory in Central Java in June last year. This initiative was welcomed and well received by several stake holders in the industry. Large corporations like LG Energy Solutions, Hyundai Motors and others are also interested in being part of this opportunity to develop a renewable energy-based economy. They are all aiming at starting up battery factories in Indonesia and the South Korean manufacturer is aiming at substantial production by 2024.
One of the main factors for the increased interest to be part of the electric vehicle battery production landscape is because of Indonesia's massive reserves of nickel and the recent policies dictating that the production and enhancement of raw materials to a product must take place in Indonesia prior to being exported. These are the main raw materials and components needed to produce lithium-ion batteries. In addition to Indonesia, Vietnam also has substantial nickel reserves making it yet another attractive place for the development of electric vehicles ecosystems.
Indonesian government encourages the use of electric transportation
In an effort to maximize Indonesia's massive nickel reserves, Indonesia's President Joko Widodo is encouraging Indonesians to use electric vehicles as their preferred daily mode of transport. This has been further enhanced and supported by an official Presidential regulation in regards to the acceleration of electric motor vehicle developments. The regulation is seen as an essential foundation for automotive industry stake holders in Indonesia.
The emerging use of private EVs is being followed by public transport aiming at optimizing electrification. Along with other cities, Jakarta for example, has seen part of the TransJakarta fleet of buses using EVs. Taxi companies, like Blue Bird, already have a growing fleet of electric powered cars. And companies like Gojek and Grab are offering electric bikes to their network as an alternative to fossil-fuel.
The strong synergy between private and public vehicle stake holders presents an excellent opportunity for foreign companies to invest in all parts of the electric vehicle industry in Indonesia to support the government in its efforts towards its goal of being a carbon-neutral green economy by 2060.
Government outreach and support to the public for EV exposure
Through the National Research and Innovation Agency know as BRIN, the Indonesia government has provided space and exposure to socialize the electric vehicle ecosystem and infrastructure through the recent Electric Motor Show 2022 (IEMS), which was held in late September last year. Dedicated only to the EV industry, events such as this have, and will play, a major role in educating and encouraging greater public support in the shift to EVs.
Many producers and stakeholders in the electric vehicle industry together with other lithium-ion battery users, such as motorcycles, bicycles and vehicles produced both locally and in China, showed off their products at the Expo. PLN was strongly represented at IEMS 2022 to introduce business and investment opportunities for cooperation to develop more public electrical vehicle charging stations (SPKLU) and the General Electric Vehicle battery Exchange Station (SPBKLU) with cooperation opportunities for MSMEs and individuals.
The presence of IEMS 2022, both now and in the future, opens up a vast amount of business and investment opportunities for foreigners and domestic investor to take part in developing and progressing Indonesia's green economy.
One of the core pillars of Seven Stones Indonesia is to enhance and motivate investors into eco-friendly business and opportunities. We are here to help maximize your business opportunities, either as an investor or by establishing a company with all the relevant permits you will need to be part of this fast-growing and exciting industry. If you'd like to learn how we can help you, or if you just want more information, get in touch with us today via hello@sevenstonesindonesia.com