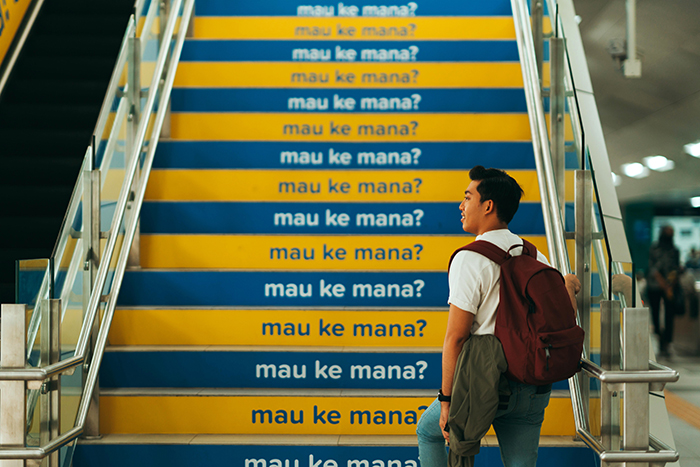 By Ridwan Zachrie. Edited by Nadhifah Khalishah Agusalim
This is part three of a series of blogs around the importance of developing Good Corporate Governance (GCG) with Indonesian values for MSMEs in Indonesia. In this article we will be looking at how to build independent GCG values without interfering with common local norms.
The failure of Western values ​​in the implementation of GCG provides a valuable lesson on the importance of Indonesia in building its own values ​​of GCG, especially for Micro, Small, and Medium Enterprises (MSMEs) which is the backbone of the national economy.
To illustrate, in the United States, nearly 90-percent of the 15-million businesses are MSMEs or family businesses. Of these, only 13-percent survived to the second generation and only 10-percent survived to the third generation.
In Indonesia, MSMEs are the backbone of the economy, so it is natural for the nation to be committed to strengthening the MSMEs sector through the implementation of GCG. So far, the role of MSMEs tends to be a jargon and a political commodity. Used here and there with less emphasis on making an impactful result for those that are involved.
Fast and tactical steps are needed from the Indonesian government to pay special attention to the implementation of GCG with an Indonesian character in MSMEs.
The basic principles of GCG are universal, namely "Transparency, Accountability, Responsibility, Independence, and Fairness" or in short – TARlF. Meanwhile, the norms for its implementation must be adapted to the values ​​of a nation.
Regulations Based on Rules or Norms?
Conflicts that often occur stem from a mismatch between Western GCG principles and business practices in Asia. These polar opposite ideas are the perfect momentum to build "Asian or Indonesian GCG", considering that Asia is increasingly becoming the world's economic locomotive, especially after the current global economic recession.
There are two systems available; rule-based and norm-based. In comparing rule-based and norm-based systems, we need to recognize that social communities in the West interact based on shared interests and goals. Therefore, the business world in the West uses a legal framework and system based on regulations. This system is not suitable to be applied in Asia. This is mainly because sociologically, Asian communities interact based on relationships between individuals which are more governed by norms and customs, not by legal values.
Although the current legal system in Asia is still largely regulation-based, in my opinion, this is more due to the legacy of the Western colonialism era that had dominated Asia for a long time. In line with the growth and development that occurs in Asia, many laws and regulations are adapted to the dynamics of Asian society today.
Business practices in Asia, which are dominated by family companies with unique and different characters, are often not in accordance with the principles of Western GCG beliefs. As a result, many Asian companies are accused of being unprofessional, untrustworthy, manipulating the system, and so on. This paradigm needs to change.
Asian Values
During the last decade, the desire to promote Asian Values ​​has become more open in line with the rapid economic growth of countries in the region. Many politicians and academics use the concept of "Asian Values" for various purposes, including to legitimize the political system that operates as "Asian style." There are also those who use this concept as an effort to protect and then legitimize the concepts of good governance and good society from Western influences.
It is undeniable that "Asian Values" have been an important factor in the rapid and remarkable changes that have taken place in several Asian countries, especially in India and China.
I take the example of the Indian corporate giant, Tata Group, whose business growth in its early stages is often ridiculed by the Western media as "country kids" who are not good at doing business. Eric Ellis, the author of the magazine [Forbes] even wrote that Tata sarcastically called it a replica of India which is constantly missing opportunities due to low professionalism. In fact, the Tata Group is currently recognized as not only Asia's most successful business group, but also the most respected.
Another example is the more modern Hutchison Whampoa Group owned by Hong Kong billionaire Li Ka Shing. This company has not escaped the trap of Western-style governance practices. Even a few years ago when Li Ka Shing was already the richest man in Asia, the Western media and investors still accused him of not being transparent and violating GCG when Li gave a loan to his friend, an Investment Banker, Francis Leoung. The funds were used to buy shares in PCCW, a telecommunications giant controlled by Richard Li, the eldest son of Li Ka Shing. In fact, Richard Li has proven many times that his father had nothing to do with this very sensitive transaction. In the end, the transaction went ahead and it was investors, bankers, and Western media who praised the Li Family for its business prowess.
With the above example we can learn that business actors should embrace their confidence in doing business that is relatable to their own values and norms to achieve long term success.
The extent to which the concept of "Asian Values" in the understanding of GCG can contribute to Asian economic growth is highly dependent on the ability of Asian nations themselves—including Indonesia, to carry out the selection process and integrate the universal principles of GCG into "Asian Values". In the era of globalization, goods, services and capital move across national boundaries.
Therefore, it is believed that the successful implementation of "Asian Values" regarding GCG will only become a burden if there is no commitment to implement it in accordance with the basic norms prevailing in Asia. Again, commitment is the key to success.
Shareholders and the wider public may be confused by the conflict or incompatibility between Western GCG principles and business practices in Asia. If we don't start looking for solutions by building "Asian Values ​​from the GCG Concept" itself, the world economic order that is likely to change after the current global recession will further confuse companies and their stakeholders in Asia.
Stay tuned to Part 4, which will be looking at Western Capital Flows for Asian Company Expansion.