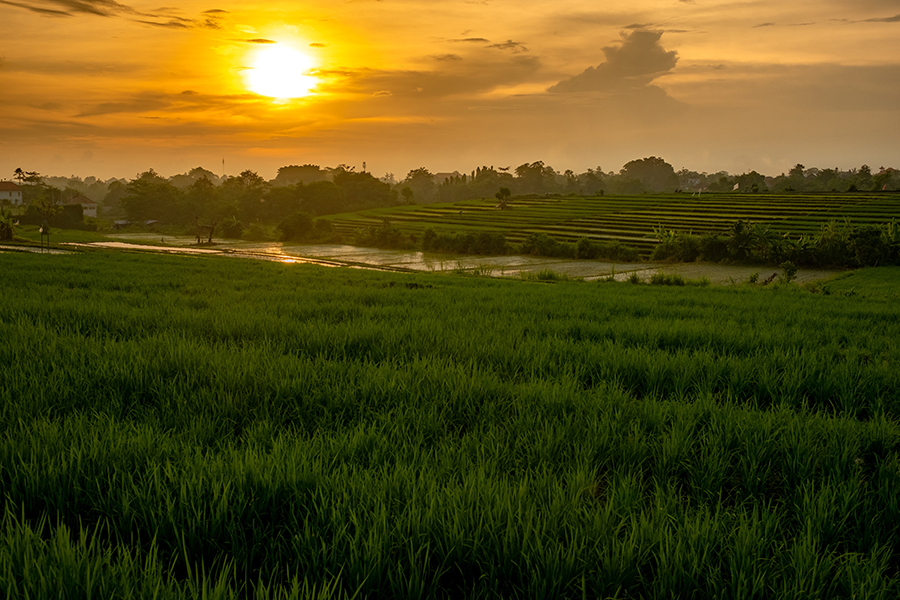 Let's be honest, there are some fantastic opportunities for real estate investment in Bali. The big question is where is best. I guess that comes down to personal preferences but if you're looking for an investment that will provide you with strong capital appreciation, maybe even an income, Canggu is well worth a look. Just be aware that those in the know don't call it Canggu anymore … it's way more happening than that. Now it's called The Guu!
Capital Appreciation
Time for a quick reality check; the days of being able to buy a plot of land and be confident about doubling your money within 2 years are over.
Development has been high, the market has become more sophisticated and we are now witnessing a natural stabilization across the board.
But don't take this the wrong way! Prices are not falling and the bubble has not burst! Instead what we are seeing are more savvy investors playing the market. And the reason they're savvy is because they're generally more realistic and looking for strong returns based on capital appreciation, not based on pipe-dreams and 10 year-old third-hand anecdotes.
That being said, all indicators are pointing to Canggu as a place to consider for strong appreciation in the foreseeable future, which is why it's high on our list of preferred locations.
Return on Investment
Historically, Seminyak was the no-brainer choice for those looking for a beautiful holiday home in a fashionable area that provided a strong return through holiday rentals. This is still possible, but it might take you a while and you might have to invest a lot more than you originally planned for to realize that dream. Unicorn tears might be easier to source. So get smart and seriously consider other areas, like Canggu.
The Guu continues to enjoy growth in tourist numbers and occupancies. Excellent cafes, warungs and bars sprout like mushrooms! Some of the best wining and dining can be had here and it won't cost you a tattooed arm or leg to indulge. It's definitely hip, it's certainly chic and has it's own very groovy community, which we're delighted to be a part of. It's also far enough away from Seminyak to embrace the tranquility, scenery and legendary lifestyle of the Island of the Gods.
If you plan to maximize your ROI from an investment in The Guu, we suggest you look for well-managed properties with solid financials, good reviews and repeat bookings. But in so doing, please be aware that laws, regulations and licenses are critical considerations these days. You can't just set up shop and bribe your way to a little pot of gold any more. The bottom line is you definitely need the right license if you're looking for a return through holiday rentals. And that license is called a Pondok Wisata.
If you have one, great! It means you can operate your villa as a rental business. If you don't and you operate a villa business for holiday rentals, then it's not so great! You should be prepared for fines and even possible closure if you don't get things sorted in a timely manner. The taxman cometh and he will find you!
Our advice is to always do business by the book and if that's also your approach, you're half way there and you're going to love being a part of The Guu!
Whatever you're looking for from your investment our trusted team of specialists love The Guu and are on hand to provide you with local knowledge, responsible market advice and a genuine service to help you find your perfect property. Give us a call.
If you'd like more information on where to invest in the Bali real estate market, get in touch with us today at hello@sevenstonesindonesia.com