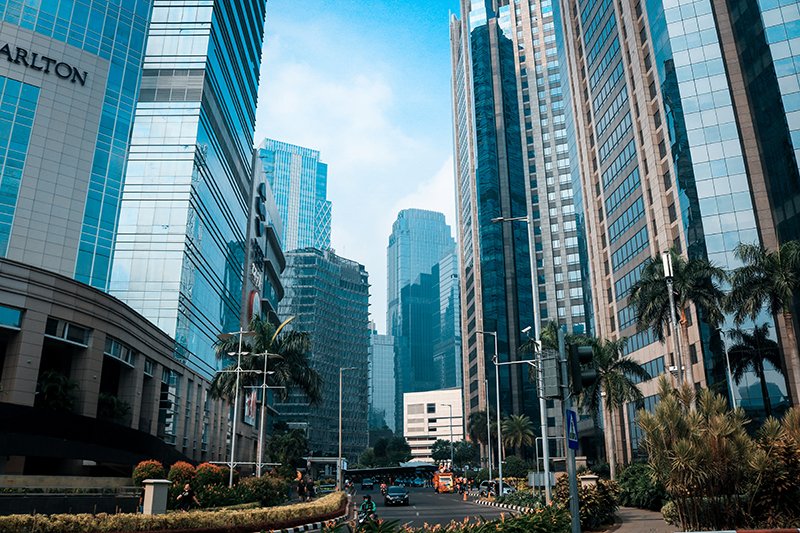 Bali's tourism industry was booming before Covid. Numbers were up across the board and records were being broken year after year. This jewel of an island was recognised as one of the world's best tourism destinations; regularly appearing in the top ten preferred holiday spots for luxury travellers, wedding planners, honeymooners and event organisers.
But lockdowns and travel restrictions have had a devastating effect on the island's economy, which, for so long, has been overly reliant on tourism Dollars, Yen, Yuan, Pounds and Rupees. Most industry observers are cautious in predicting when, if ever, things will return to the way they were and for many, this has been overwhelming in destroying once vibrant small and medium businesses.
It can be difficult to remain positive in the face of such a relentless attack on the very fabric of Bali's economy, but unless we do so we will be doomed to suffer the consequences. One way we can be positive is to use this experience to readjust our business models, markets and mindsets and that's why we're opening in Jakarta in August – because that's where we see enormous business potential for us … and for you!
Here's why …
In 2020 we decided to adapt our real estate business when we realised our clients needed more than just a villa or a plot of land to build a dream home; they also needed honest, relevant and practical advice on how to make their investments work for them.
We diversified and developed systems and structures around Investment Roadmaps. In early 2020 these were focused on providing basic legal advice but word quickly spread and we grew to offer Market Entry packages including company establishment as well as visa assistance. We didn't stop there and by the end of the year added a range of affordable marketing/ branding services. And in Q2 of 2021 we introduced accounting and tax assistance to deliver a more complete suite of relevant business support.
We spend quite a lot of time looking at, and trying to improve, our customer experience and its 'moments of truth.' It's an important part of our company ethos of 'doing good, then doing well' and its foundations are built on authenticity.
That's why Seven Stones Indonesia will be teaming up with Nordic House to create a Seven Stones Nordic House brand in Jakarta. We'll be following the principles of The Nordic Way to offer value driven support and affordable market entry business services – including business representation – for both start-ups and corporations as well as legal, property, marketing and investment services, networking events and PR activities designed to assist Nordic/ European business entities interested in the Indonesian market.
We recently published an article in Indonesia Expat, one of the most popular publications (both print and digital) for businesses in Indonesia, about why we think having representation in Jakarta makes solid business sense.
We explained that "as Indonesia's centre of commerce, entertainment and culture, we all agree Jakarta is where we need to be. According to The World Bank almost 30 million people live in the greater Jakarta Metropolitan area (Jabodetabek) and the World Economic Forum suggests that by 2035, Jakarta will push Tokyo into second place to become the world's most populous city. Many observers, like Wellington Capital Advisory, are predicting Indonesia is on track to become the world's 4th largest economy by 2035 with a GDP eclipsing that of established global powerhouses such as Japan, Germany and the UK."
And now we'd also like to offer an opportunity to any of our Bali based clients, who share our vision and who need access to Jakarta and a larger international market.
We're offering a professionally managed workplace in the heart of the city's Central Business District to support your business with:
Logistics
Secretarial Services
Concierge Services
Market Entry
Investors/ Investment Opportunities (property/ packages/ tours/ products etc.)
If you'd like us to help your business grow and take advantage of what we're developing with Nordic House in Jakarta, we'd love to hear from you. Send an email to hello@sevenstonesindonesia.com and let's chat about being your partners in growth.