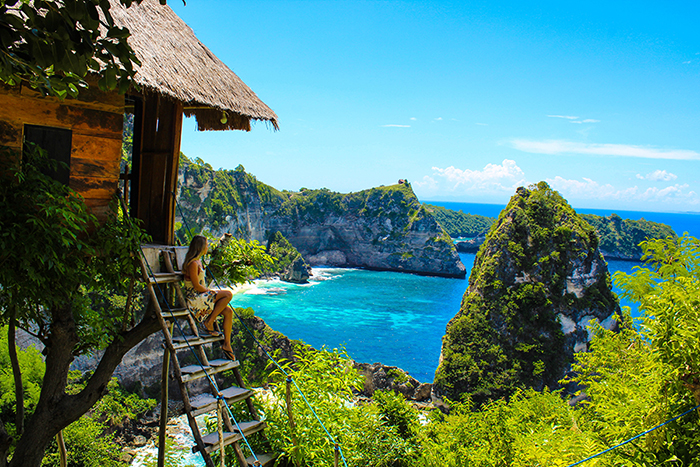 One of the most common questions I get asked by newly arrived expat residents to Bali is how much is the cost of living in Bali on a month-to-month basis?
Now of course, like anywhere else, you can live it up like a king or queen and spend the same amount of money as you would in London or Tokyo or you can go to the other extreme and live in a cheap homestay and eat fried rice twice a day and get around on a bicycle.
Both of these options are right on your doorstep in Bali. However, for the many families that do decide to come to Bali there are some pretty average fixed expenditures that you'll have on a month to month basis.
Cost of Living in Bali Breakdown
For the purpose of this article we will take the example of a young expat family with one child living in a 3-bedroom villa.
Housekeeper
Nearly every household in Bali will have a housekeeper. For a good housekeeper that can speak a reasonable level of English with experience of handling young children and who comes to work for you 6 days a week you'll be looking at paying IDR 2 million a month for part time and up to IDR 3.5 million for full time.
The scope of work usually includes cleaning the whole house and doing the laundry, running small errands and periodically baby sitting. Some housekeepers will also do some cooking for you, but it's best to have this clarified beforehand so as to avoid any unnecessary unpleasantness.
Pool/Gardener
It is very likely that the villa you'll be living in will either have a pool or a garden or both. For this you can get one person to do the work of keeping the pool or garden in good shape. Most people have staff to cover this 3 times a week and pay them on average IDR 800,000 per month.
Internet
In this day and age and especially in Bali most all villas will have an internet connection. At the time of writing expect to be paying IDR 1 million per month for a good fiber optic 10 MB connection.
Electricity
Electricity charges of course depend on how you live. For example, if you were to be running all the air-conditioning units in your 3 bedroom villa full time and have a pool then expect to be paying between IDR 2.5 – 3 million a month.
But if you don't have a pool and use your air-conditioning units just at night and use fans during the day then you can very easily bring that bill down to IDR 1.5 million a month.
Mobile Phones
Most people in Bali are on a prepaid package of around IDR 150,000 a month. These packages include a certain amount of free calling minutes, text messages and data for surfing the internet or using messaging apps like WhatsApp.
Transport
Many families here with a young child will usually rent one scooter and one car. The scooter on average should cost around IDR 700,000 a month and for a small car around IDR 3.5 million a month.
Cost of Living at a Glance
So if we put it all together here are the average fixed outgoings for a young family with a child on a monthly basis:
Housekeeper (Full time): IDR 3.5 million
Gardener (3x a week): IDR 800,000
Internet: IDR 1 million
Electricity: IDR 2.5 million
Two Mobile Phones: IDR 300,000
1x Scooter: IDR 700,000
1x Car: IDR 3.5 million
Total: IDR 13.3 million
Total Cost of Living in Bali
All these expenses roughly come out to around USD 1,000 per month.
There are, of course, variations with these figures depending on what areas you are living in but through the experience that we have at Seven Stones we feel very comfortable informing new arrivals that these expenditures are a realistic estimate for how much it costs to live in Bali.
If you'd like more information about moving to and living in Bali send an email to hello@sevenstonesindonesia.com