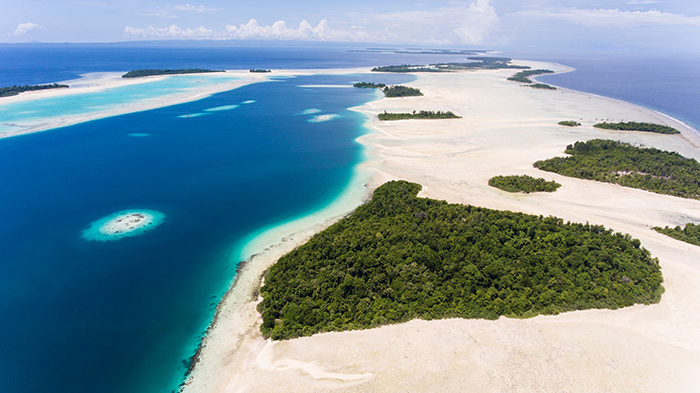 iNews.id are reporting on comments made by the Minister of Home Affairs (Mendagri), Tito Karnavian, on the recent story doing the rounds in both local and international news that more than 100 islands in North Maluku were being auctioned by Sotheby's.
Those news reports did say, however, that the highest bidder will be buying development rights, as private ownership of Indonesian islands is illegal, which has been confirmed by Minister Tito, who emphasized that Indonesian law does not allow foreigners to own islands in Indonesia. They "cannot be automatically (owned) by foreigners (through an auction), our law does not allow foreigners to own islands in Indonesia," he said.
According to him, PT LII (Leadership Islands Indonesia) as the developer of the Widi Islands signed a memorandum of understanding (MoU) with the Regional Government of North Maluku to carry out the development of Eco Tourism in 2015, but until now no developments have taken place, report iNews.id
The Minister of Home Affairs said that they may need to extend their MoU with the provincial district government and must seek approval from the central government, especially from KLH (Ministry of Environment and Forestry), and KKP (Ministry of Maritime Affairs and Fisheries.)
Jodi Mahardi, a spokesman for the Coordinating Minister for Maritime Affairs and Investment (Menko Marves), Luhut Binsar Pandjaitan, also gave an explanation saying the private sector only has permits to manage the islands. "The management permit was given to PT Leadership Islands Indonesia (LII) a long time ago, but reportedly until now there has been no realization of the construction until news of the auction emerged," he said in a statement.
Joni emphasized that, even though PT LII already have a permit, the Indonesian government has laws and regulations which state that small islands cannot be fully owned by any party, say iNews.id
"Small islands can only be managed by certain private individuals with certain maximum area limits," said Jodi. He further said, if a small island management permit has been obtained by a company/ national legal subject, then the investment cooperation process with foreign parties must be carried out in accordance with statutory provisions. "For parties interested in managing, not owning, small island areas, they must obtain permission from the government," he said. If there is a violation of statutory provisions in managing the island, he said, sanctions can be imposed on that party.


Source: iNewsd.id