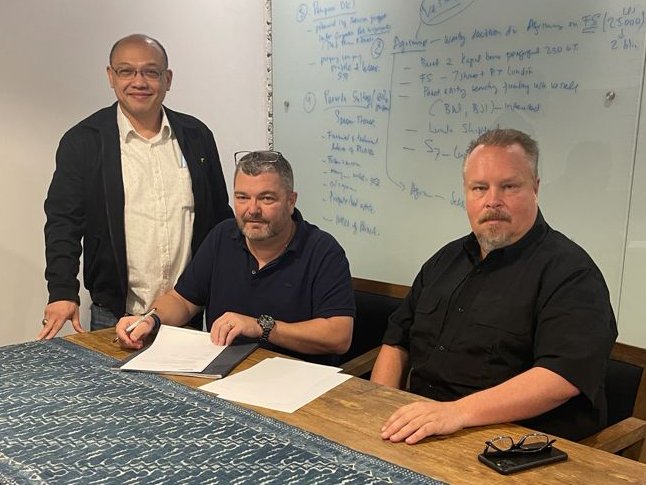 PRESS RELEASE – FOR IMMEDIATE RELEASE
On Friday, 1st of October 2021, PT Seven Stones Indonesia, PT Lundin and Norway Connect signed an Agreement to cooperate and collaborate to build and produce high technology vessels for any kind of industry for Indonesian customers.
The Agreement was signed by Mr. Per Fredrik Ecker, Chief Executive Officer of PT Seven Stones Indonesia and Mr. John Lundin, the owner of PT Lundin.
PT Seven Stones Indonesia is a company engaged in facilitating companies from the Nordic region that conduct business activities in Indonesia, and as a partner of Norway Connect, they engage in on-boarding services, including but not limited to, preliminary feasibility studies, consultancy and advisory services, financing support and any other related services in the region.
PT Lundin is an international boat company specialized in building craft for military, law enforcement, SAR, commercial, and high-performance applications with the latest high-tech composite construction techniques.
The area of cooperation will cover, amongst other things, introducing the latest technology to the Maritime Sector for the fishing industry and new advanced electric boats to commercial markets in Indonesia.
Together we will produce preliminary feasibility studies and conceptual designs for any kind of vessels that operate in Indonesian waters, as well as assist clients with financial support and to explore the potential of local or foreign investment.
For further information regarding Seven Stones Indonesia, you can contact:
Per Fredrik Ecker
Email: per@sevenstonesindonesia.com
For further information regarding PT Lundin, you can contact:
Email: john@northseaboats.com