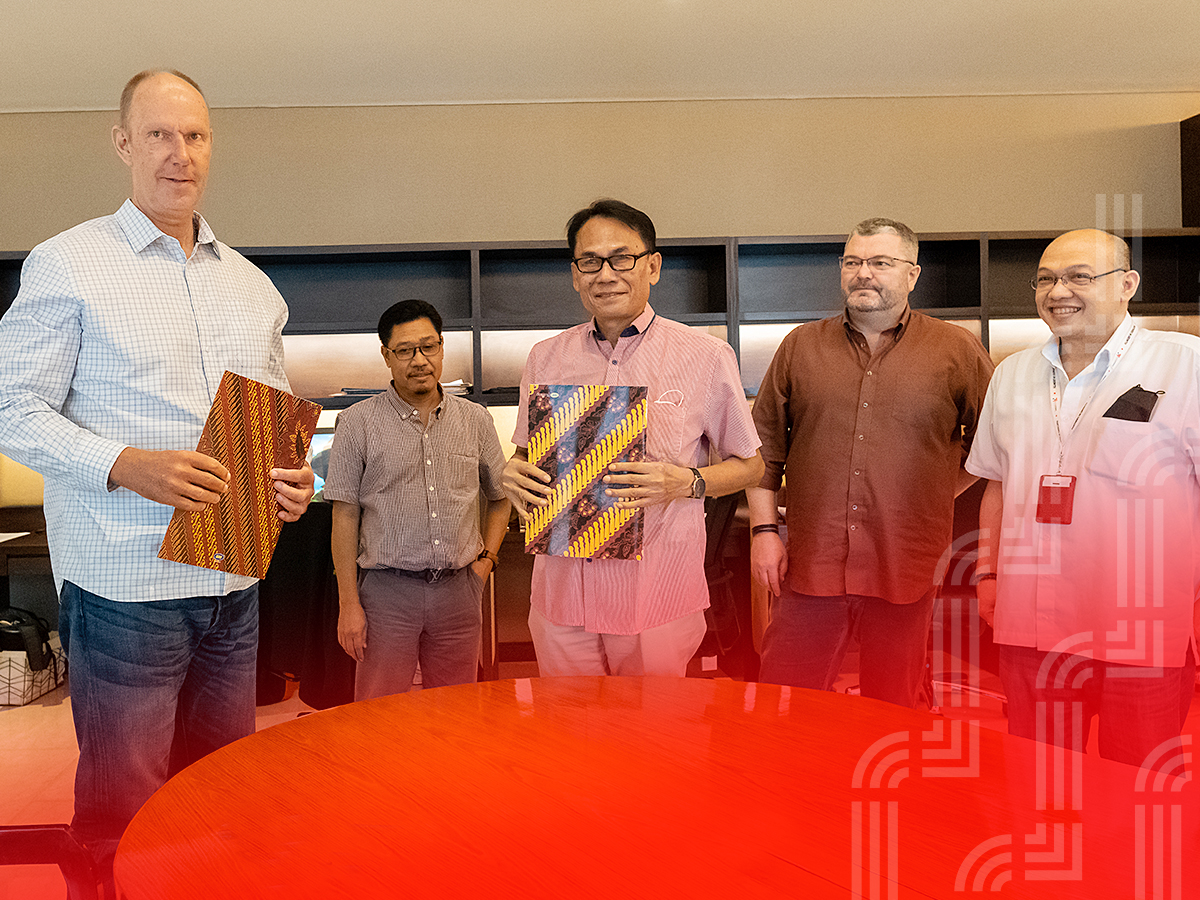 Jakarta, March 29, 2022.
As a positive step forward following the Memorandum of Understanding that was signed on January 12, 2022, PT Multidaya Akuakultur Indonesia (PT MAI) and Seven Stones Indonesia (SSI) held a meeting today, March 9, 2022 at the SSI office located on the 9th floor of the Noble House Building, in Jakarta.
The meeting was held to formalize the January MoU signed by the management boards of both parties, where PT MAI was represented by its General Chairman, Mr. Muhibbuddin Koto and SSI was represented by Mr. Terje H. Nilsen who is the Co-Founder and Director of SSI. Also in attendance were Mr. Per Fredrik Ecker (Managing Director of SSI); Mr. Ridwan Zachrie (CFO of SSI) and Mr. Denny D Indradjaja (Secretary General of MAI).
The signing of the MoU is the initial step in the formation of a Cooperation Company Agreement in the field of fisheries, with the main objective of advancing trade in the fishery sector through Export-Import activities to and from Asia, America and Europe, particularly the Nordic countries.
The export commodities that will be featured are Vannamei Shrimp, Tiger Shrimp, Baramundi, Grouper and Salmon.
As stated by the Minister of Maritime Affairs and Fisheries of Indonesia, Mr. Sakti Wahyu Trenggono and the Norwegian Ambassador to Indonesia, Mrs. Rut Kruger Griverin at the signing of the previous MoU, it is hoped that through this Export-Import Cooperation, good relations between Indonesia and Norway can be extended and the productivity and product development of Indonesian Aquaculture products through the exchange of learning and practice in the field of fisheries, both through aquaculture technology and marketing will increase.
This complements the concept of a Blue Economy, requiring export-oriented fishery products that are not only of export quality but are also products coming from sustainable production processes.
Furthermore, both parties have agreed to cooperate with domestic and international investors, especially those from Nordic countries. It is expected that through this collaboration, the parties can contribute to the growth and progress of the Indonesian economy.
For further information contact:
Denny D Indradjaja (Secretary General of MAI) at ddindradjaja@gmail.com for MAI; or
Ridwan Zachrie (CFO of SSI) at ridwan@sevenstonesindonesia.com