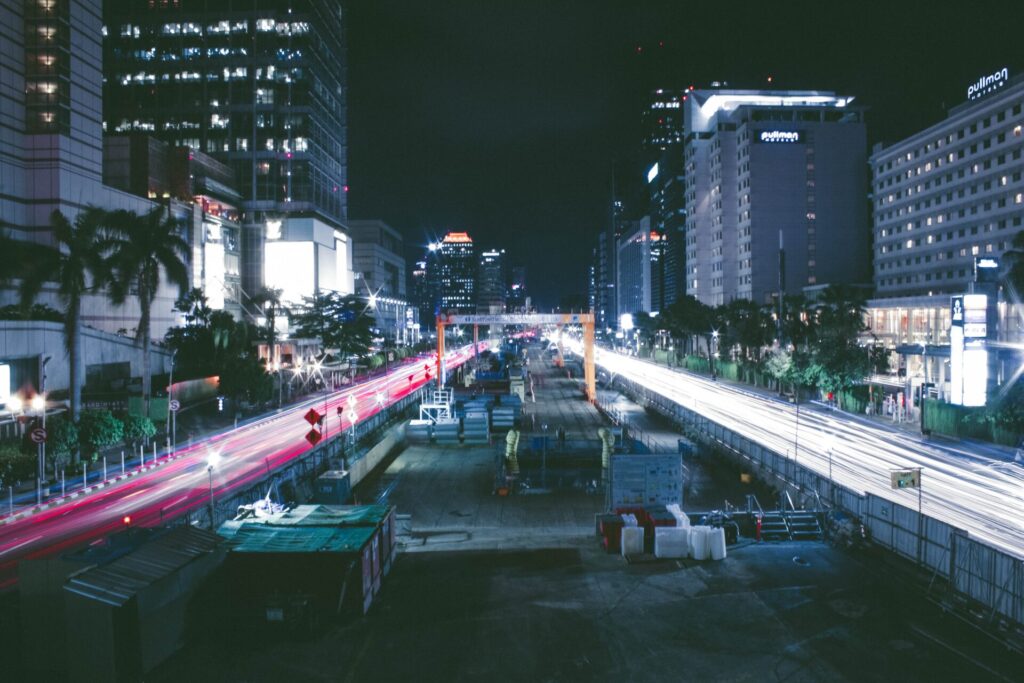 Indonesia, the largest economy in Southeast Asia and the world's fourth most populous country, offers immense potential for businesses seeking market entry strategies. With a consistently growing economy, boasting a GDP of USD 1.1 trillion in 2020 (IMF World Economic Outlook Database, October 2021 edition), Indonesia's middle class is predicted to triple by 2030, comprising 19% of the population (McKinsey & Company). This presents significant opportunities for companies.
The nation's favorable demographics, vast natural resources, and strategic position make it a desirable target for market entry strategies. In addition, the Indonesian government has implemented various measures to stimulate foreign investment, including tax incentives, streamlined business licensing procedures, and eased foreign ownership restrictions.
Different Market Entry Strategies for Each Sector
Entering the Indonesian market requires a well-planned and executed strategy. Different sectors have unique characteristics and challenges that must be taken into account when developing an entry plan. Some of the common market entry strategies for foreign businesses in Indonesia are:
1. Joint Venture
A joint venture involves partnering with a local business to establish a new entity. This approach allows foreign businesses to leverage the local partner's knowledge of the market and regulatory environment.
2. Wholly-Owned Subsidiary
A wholly-owned subsidiary involves establishing a new entity that is 100% owned by the foreign business. This approach provides complete control over the business operations but requires a significant investment in terms of time and resources. This can be in the form of foreign-owned limited liability companies or Perseroan Terbatas Penanaman Modal Asing (PT PMA). 
3. Licensing and Franchising
Licensing and franchising involve allowing local businesses to use foreign brands, products, or technology in exchange for a fee or royalty. This approach can be less risky than establishing a wholly-owned subsidiary, but it also provides less control over the operations.
4. Exporting
Exporting involves selling goods or services to Indonesian customers from abroad. This approach can be beneficial for small businesses with limited resources or those testing the market before making a significant investment.
Market Research and Analysis in Indonesia
Market research and analysis are crucial for identifying the most promising sectors and target audiences in Indonesia. By understanding the market dynamics, foreign businesses can tailor their marketing and sales strategies to meet local needs and preferences.
Some of the essential factors to consider when conducting market research and analysis in Indonesia are:
Consumer behaviour and preferences
Competitive landscape
Regulatory environment
Cultural and social factors
Economic indicators
It is essential to work with experienced market research firms with a deep understanding of the Indonesian market. These firms can provide valuable insights and data-driven recommendations for businesses looking to enter the Indonesian market.
Tips for Building a Strong Local Network in Indonesia
Building a strong local network is critical for success in the Indonesian market. Some of the tips for building a robust local network in Indonesia are:
Attend industry events and conferences
Join local business associations and chambers of commerce
Work with reliable partners and suppliers
Hire local staff with knowledge of the market and language skills
Establish a strong online presence through social media and digital marketing
It is also essential to build relationships based on trust and mutual respect. In Indonesia, personal relationships and networks are crucial for business success.
Challenges and Solutions When Entering and Expanding into the Indonesian Market
Entering and expanding into the Indonesian market comes with its unique set of challenges. Some of the common challenges that foreign businesses may face include:
Complex regulatory environment
Limited infrastructure in certain areas
Cultural and language barriers
Corruption and bureaucracy
To overcome these challenges, businesses should work with experienced local partners who can help navigate the regulatory environment and provide valuable insights into the market. It is also essential to invest in localizing products, services, and marketing strategies to meet local needs and preferences.
Despite the challenges, entering and expanding in the Indonesian market can be highly rewarding for foreign businesses. By conducting thorough market research and analysis, building a strong local network, and utilizing the appropriate market entry strategies, foreign businesses can tap into Indonesia's potential and gain a competitive edge.
Start Your Journey in Indonesia With Us!
At Seven Stones Indonesia, we specialize in providing market research and analysis services to help foreign businesses identify and evaluate the most promising sectors and target audiences in Indonesia. Our experienced team use a wide range of qualitative and quantitative research methods, including surveys, focus groups, and interviews, to provide our clients with comprehensive insights and recommendations.

If you're interested in entering or expanding in the Indonesian market, contact Seven Stones Indonesia today at hello@sevenstonesindonesia.com to learn how we can help you achieve success. Our team will work with you every step of the way, from initial market research to developing a customized market entry strategy, to ensure your success in Indonesia.