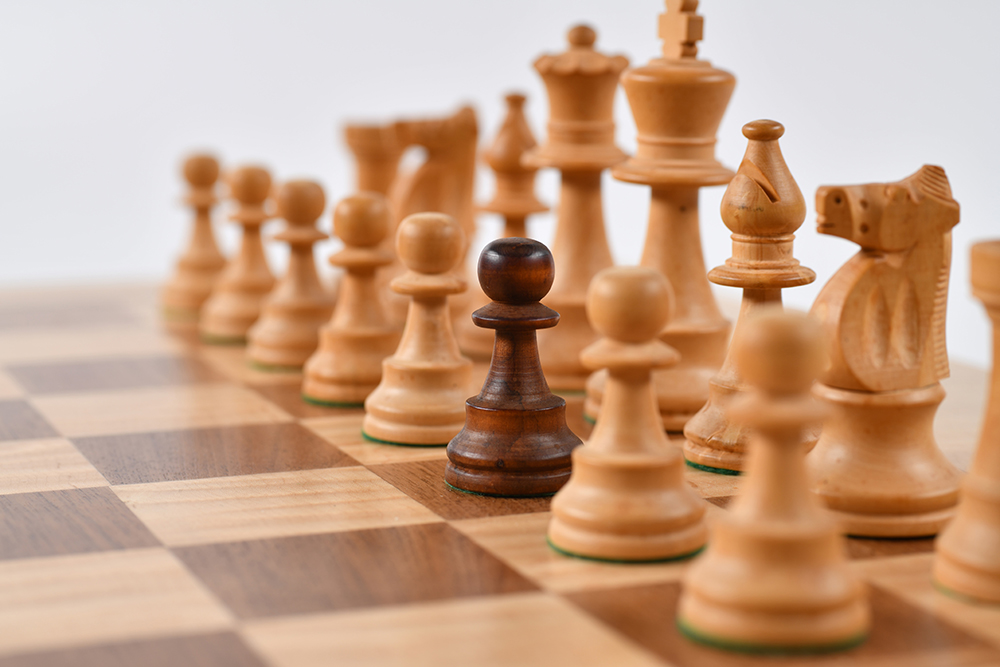 There are certainly times when we experience losses. I know I have to some extent. This can happen because of various factors, including stock market conditions, which may not be supportive at times, as well as factors of capabilities in terms of implementing stock market analysis, where the analysis itself may not have been conducted extensively enough to measure risks more accurately.
Having said that however, I have to say that failure can also be an effective "teacher" enabling us to learn and do better and not make the same mistakes again. With regards to investing, the experience of making mistakes and learning from them gives us early warning tools, which help us know when to "act aggressively" and when to "brake."
There's no doubt that investing is risky, and with that knowledge it's certainly prudent not to place all of your funds in one basket but rather place investments in several areas. There are several "baskets" we can utilize, where the products include mutual funds, stocks, trading gold and deposits.
From my own experience, Mutual Fund Investments have a level of return that can be adjusted according to the level of risk. The advantages of Mutual Funds can start from the processing stage, which is carried out directly by professional managers/ investment managers (MI). Mutual Funds offer something called risk diversification because the money you invest is spread across various instruments, so if you do encounter risks, you won't lose everything at the same time.
Stock Investments are instruments that provide the greatest potential return compared to other investments, with profits carried out in the form of capital gains to dividends. If you understand, for example, that the current economic recovery is being managed by the government, it makes sense they will create better investment opportunities in stocks, especially in sectors that serve as their main focus for recovery and as a result receive incentives, especially as the value of many stocks in these Covid times have been hit hard and are still below a fair value.
Bond Investments generally generate higher interest than Bank Indonesia's interest. And because of this there's a better opportunity to obtain capital gains from selling bonds in the secondary market. The risks of investing in bonds are relatively low compared to many forms of investment, especially if they've been issued by the government. SBN and SUKUK Investments are good cases in point and they have an intrinsic level of security because they're government issued.
You should also consider the fact that monetary and fiscal policies, even in times of turmoil, are largely geared to supporting the economic recovery process as well as the return of foreign funds, so emerging markets can seek returns amidst low inflation and global central bank interest rates.
Domestically, Rupiah fundamentals also remain acceptable with low inflation, lower interest rates, and foreign fund inflows that have begun to re-enter the markets, all of which increase the attractiveness of Indonesian bonds even though yields have fallen in 2020.
For investors with a moderate risk profile and long-term investment goals, I'd recommended you create a portfolio structure consisting of 30% of stocks, 25% of mutual funds, 25% of bonds, and 20% in other instruments.
It's worth remembering that risks are constantly being measured. Stock portfolios that are relatively stable are generally prioritized, especially in sectors that are considered a primary necessity in a macro-economic manner, such as those stocks in agriculture, food and beverages and most things medical.
Will there be any investment diversification plan in the near future?
Referring to published data, the Indonesian economy was contracting by about -0.96% in Q1 of 2021, largely driven by an unresolved pandemic. Despite this however, short term investment diversification into the capital markets is still considered a more attractive option than the debt or money markets.
It's fair to say that right now most of the global economy is in a 'wait-and-see' holding pattern as the distribution and implementation of vaccines and the effects this will have are being considered. That's another reason why smart and savvy long-term investment options should be focusing on the capital markets rather than the debt and money markets.
Has there been a change in investment strategies during this pandemic? What's the strategy?
With the current low interest rates and their implications, investment instruments with high risks, such as stocks, certainly have the potential to provide high returns for investors with an aggressive risk profile. As for those with a more conservative or moderate risk profile the choice of investments in bonds is also a more attractive option since a decrease in interest rates will take effect on bond yields to fall and that's going to have a positive effect on bond prices.
There's no doubt this current pandemic has had a major impact on global markets and it's going to take patience to not rush into making rash decisions. Being patient and "smart" to analyze the market and choose which "baskets" are safe for the long and short term is absolutely critical.
When I first started investing in Mutual Funds, I personally didn't take into account the type of fund, but preferred to look at who was the Fund Manager. Now, however, making decisions based on whether a Fund Manager is any good at their job or not is a bit tricky … and somewhat risky. Back then in the early days I still believed a lot in the Fund Manager's "marketing techniques," which most of the time meant only concentrating on the good stories. The risk concerns were not discussed so much, since at that time risk management analysis was not as advanced as it is now. Maturation analysis is a learning process and I must say that for me this learning curve has proven to be expensive. I've experienced many failures before I looked at BUMN and large companies that already had a good name and track record for managing funds.
And that's my point; failure is the beginning of success, so long as we really pay attention to the lessons from every failure. My experiences have provided me with a lot of things to consider, for instance in stock trading. In general, apart from the fundamental condition or the fair value of the shares, it's also important to take the condition of the stock price into consideration.
The condition of the stock price is important in understanding technical conditions as well as price trends; be they up/up or down/down or sideways. When the price trend is up, and the fair value is still high, then we can carry out this "buying action".
During a downtrend, even though the fair value is still high (undervalued), it's still necessary to anticipate, considering that stock prices can usually be brought down. Those who are "risky" in the sideways trend, with considerations of price movements, generally tend to stagnate and are very vulnerable to negative or unfavorable news, which can cause the stocks to fall.
If you'd like more information on investing and investments, please feel free to drop me a line at ridwan@sevenstonesindonesia.com and I look forward to being your partner in growth.