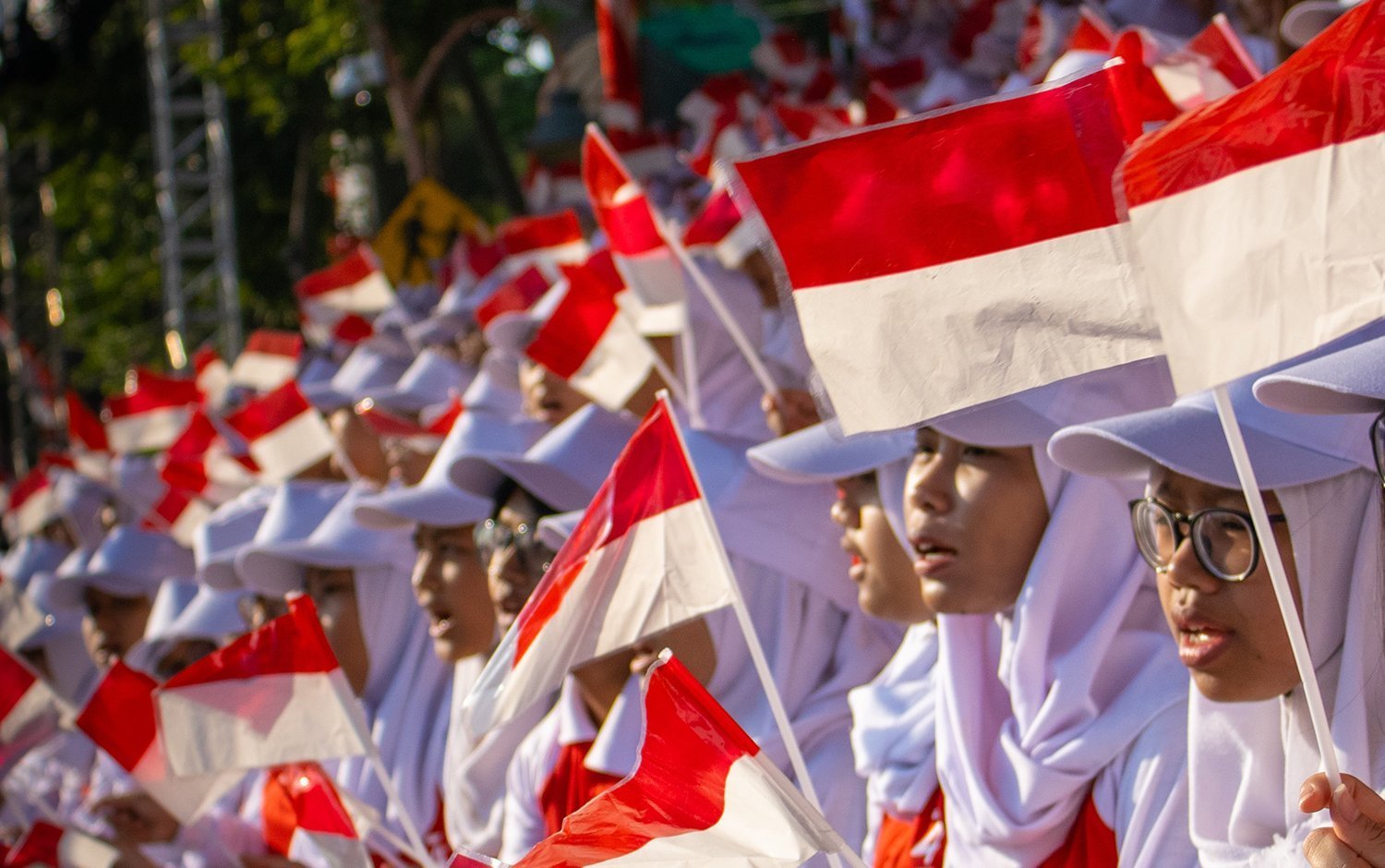 Joko Widodo and KH Ma'ruf Amin were officially sworn in as Indonesia's President and Vice President for the 2019 – 2024 term in the People's Consultative Assembly (Majelis Permusyawaratan Rakyat or MPR) Building in Senayan on Sunday, October 20.
Following the inauguration, Jokowi delivered a speech where, he outlined a series of programmes his administration would be prioritizing in the coming five years.
"We should no longer be process-oriented. We have to be results-oriented," Jokowi said, according to The Straits Times. His plans to bring about a Golden Indonesia and a USD 7-trillion economy by 2045 would mean Indonesia would become the world's 5th largest economy lifting the per-capita income to IDR 320-million rupiah from its current IDR 55-million.
This is an ambitious goal by anyone's standards, but Jokowi plans to achieve the country's development programme, its economic transformation and a concerted shift away from a dependence on natural resources, into an economic model that is better equipped to compete in manufacturing and modern services at a global level.
These are the main points of Jokowi's plan according to Kompas:
Human resource development
Jokowi said the development of human resources will be a top priority. The effort was made to respond to demographic bonuses that create their own opportunities.
President Jokowi wants to create a generation of hard workers who are dynamic, mastering science and technology.
"We need a large endowment fund for our HR management. Cooperation with industry is also important to be optimized," Jokowi said.
Infrastructure development
Infrastructure development will continue to support community activities, including economic development and ease of accessibility
Simplification of all forms of regulatory constraints
Jokowi invited the House of Representatives to issue major laws concerning the Employment Copyright Act and the UMKM (Usaha Mikro Kecil Menengah or Micro, Small and Medium Enterprises) Empowerment Act, which would aim at unlocking local potential and contribute to nation building.
Simplification of the bureaucracy
Jokowi is also determined to cut significant amounts of bureaucratic red tape and simplify echelons, claiming there would be only two echelon levels; the functional level that respects competence and expertise
Economic transformation
Jokowi intends to focus efforts to transform from dependency on natural resources to the competitiveness of modern manufacturing and services that have high added value for the prosperity of the people.
According to The Edge the inauguration ceremony was attended by "several heads of state and representatives from more than 150 countries, while"

President Joko Widodo's official Facebook page

claims he received honorary visits congratulating him at the start of his second term from the Sultan of Brunei Darussalam Hassanal Bolkiah, Australian Prime Minister Scott Morrison, Prime Minister of the Republic of Singapore Lee Hsien Loong, Cambodian Prime Minister Hun Sen, Raja Eswatini Mswati III, Vice-President of the People's Republic of China Wang Qishan, Vice-President of Vietnam Đặng Thị Ngọc Thịnh and Myanmar Vice-President Henry Van Thio.
In addition the Special Envoy of South Korean President Noh Young-min, Special Envoy of the President of the Philippines Theodoro Locsin Jr., Special Envoy of Japanese Prime Minister Nakayama Norihiro, Special Envoy of the United Arab Emirates President Sheikh Nahyan Mabarak Al Nahyan, and Special Envoy of the President of the United States Elaine L. Chao all paid their respects.
Sources: Kompas, Jakarta Globe, The Jakarta Post, Tempo, Antara News, Channel News Asia, Republika, Facebook: President Joko Widodo, The Edge, The Straits Times