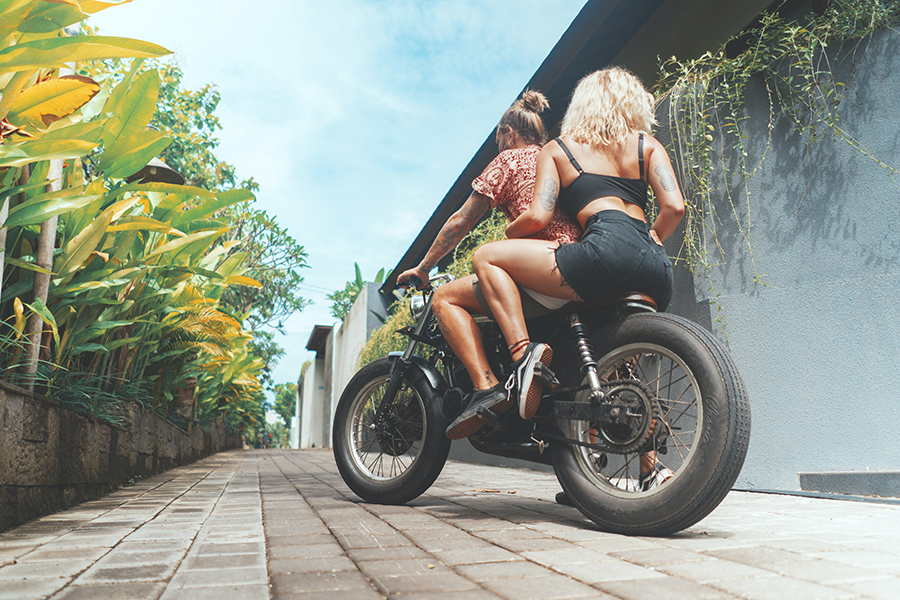 Here's the thing, Bali is a great place to be but you can waste a lot of time, effort and valuable energy trying to decide what to do, getting there and being mightily let down when you eventually arrive. And there's no fun in that right? So a little preparation can go a long way in making your day one to remember.
The choices, it seems, are limitless and a little overwhelming, so we've tried to narrow it down to a handful of cool things to do in Canggu, one of our favourite hip hangouts for expats and visitors alike.
It goes without saying that the Canggu Club is a destination in its own right for most people in The Guu, especially if you've got kids who need entertaining and we've included a couple of interesting options from the club here. But there is life beyond. These are our picks for your delectation.
No point in re-inventing the wheel, especially when it's round and it works, so here's a link to a great post from the team at Discover Your Indonesia. They offer not one but fifteen cool and super cool things to do in Canggu from Yoga to surfing and smoothies as well as everything else in between. If this doesn't inspire you, it might be worth checking your pulse.
The Junior Sport Academy (JSA), based out of the Canggu Club (where else?) designs a variety of sporting programs for kids aged 3 to 17 with the aim of teaching new skills while having a bit of fun. There are a number of programmes to choose from (they've got 8 on their website) and they all offer a safe environment at reasonable prices. Programmes are available after school and on Saturday mornings during term time and during school holidays. All kids are welcome.
Bounce Bali is a novel way to keep in shape … especially if trampolines turn you on! Actually it's more like 360 degrees of trampolines, and all in an air-conditioned facility to boot. If NASA and the advertising are to be believed it's the most efficient and effective form of exercise yet devised by man and you can burn up to a 1,000 calories in under an hour. Impressive stuff. So if bouncing around and having fun sounds like your way to strengthen your core then check it out on Tuesdays and Fridays at 9am and at 6pm on Wednesdays.
If trampolines don't turn you on and you're looking for something a little more … cosmic … you might want to get in touch with the team at The Serenity Eco Guest House on Jalan Nelayan who offer Yoga classes for beginners to intermediates every day. They say that Yoga here is not a business. It's a social activity for everyone from 5 – 80 years old. The Yoga Hall can accommodate up to 30 people and is equipped with fans, power plugs, Home Theatre, and low-energy light bulbs. Yoga mats and blocks are available as are healthy meals and all at affordable prices.
Whatever you decide to do remember to have fun doing it!
Let us know if you have favourite places to go in Bali and send an email to hello@sevenstonesindonesia.com