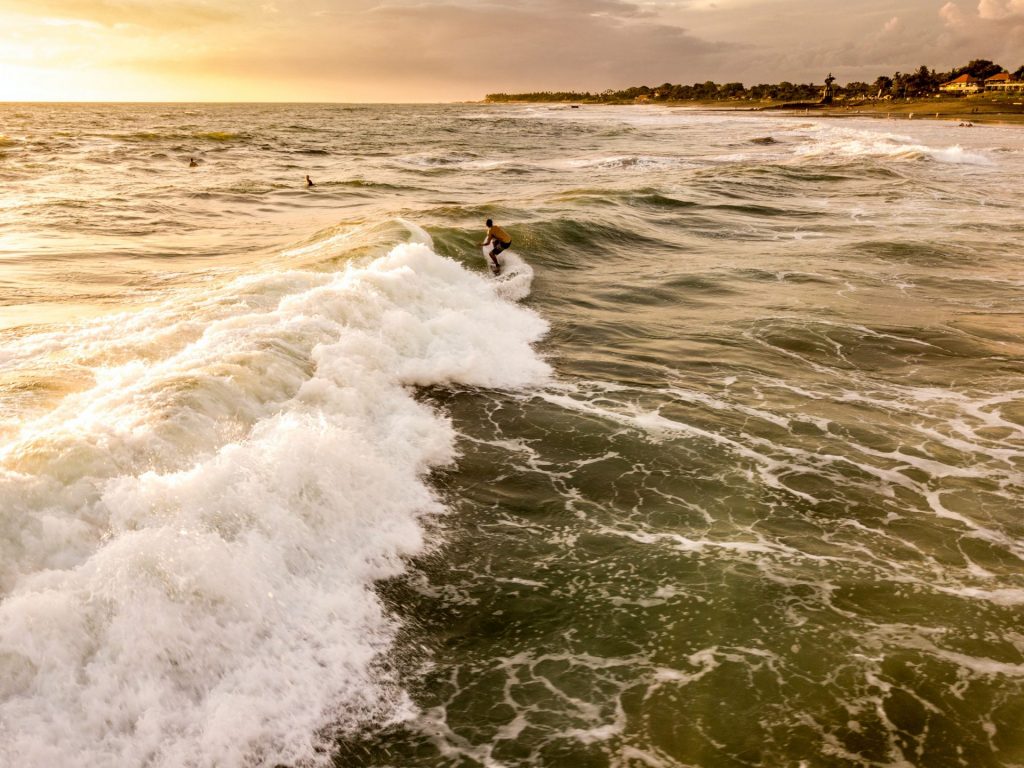 It wasn't so long ago that Canggu and Berawa were considered to be 'out there in paradise found.' Just 10 minutes further up the coast from Petitenget and Seminyak, they were considered worlds apart and offered an insight into away of life that was considerably more laid back and hardly ever mentioned on the tourist hit list.
Time, however, can be an unforgiving master because now Canggu, Berawa, and Petitenget are all almost unrecognisable from the sleepy retreats and off-the-beaten-track escapes they used to be.
So what's that got to do with Pererenan?
Quite a lot as it goes, because Pererenan could quite easily gone the way of Berawa and Batu Bolong, both areas having traded more and more of their soul for more and more development and the dollars that oil the machines of progress. But it hasn't, and those in the know, know it won't!
One of the main reasons for this is the main road through the village and down to the beach, which is dotted with family temples almost along its two and half kilometre entirety. That means houses and plots are simply not for sale as they're inherently tied into the local community and it's customs and religion. It will always retain this quintessential Bali village vibe and for those who live and visit there, that's a big draw.
The area is also surrounded by green belt land. Now, there have been recent cases where new zoning laws have changed green belt into concrete over night but we're assured this won't happen in Pererenan. Apparently, the only thing that could change that zoning status is the new Sunset Road extension and that's questionable. So, staying green and enjoying classic rice field views is more than likely to continue into the foreseeable future.
There's a real sense of pride in the people who live there to keep it the way it's always been. The result is a very friendly, very safe, very family oriented destination. Sure, there's tourism and visitors love staying there but they tend not to be party animals, preferring early nights and soul searching to trance dance and hangovers. Lessons have been learned. The families and communities of Pererenan don't want their cozy village turned into a shopping mall or neon bar scene with all of the negative implications and associations that come with them. They like it just the way it is thank you very much!
It's this family feel that's a big magnet. The new Montessori school is close. The Canggu Community School is close. And The Green School is only 40 minutes away. All of which offer internationally recognised standards of education if you've got kids to consider. Teachers from these schools live here. People on retreats stay close by. The high-end resorts that do have a foothold in the area are keen to attract a particular sort of guest – the ones who enjoy peace and quiet, good local places to eat, good surfing on more secluded beaches, organic markets – those who want to enjoy some of the reasons that made Bali so special in the first place. If that sounds like you, Pererenan is somewhere you've got to experience.
If you'd like more information about villas in Pererenan email hello@sevenstonesindonesia.com