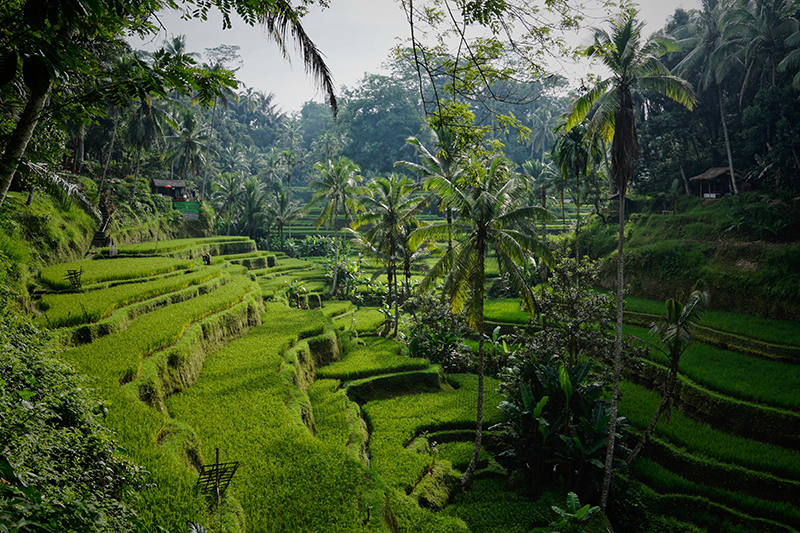 Let's assume you're looking for a real estate investment in Bali. But with so many stunning locations to choose from, the question is where should you be looking?
Maybe that's down to personal preferences, so let's go one step further and say you're looking for an investment that will provide you with strong capital appreciation, maybe even an income.
So to help you on your quest, here are some useful pointers on capital appreciation and return on investment in Bali.
Capital Appreciation
Here's the bad news; the gold rush, to some degree, and particularly in the more established areas, has pretty much run its course. So, the days of buying a piece of land in Canggu or Seminyak for example, and being confident about doubling your money within 24 months are now no longer so realistic. Development has been high, the market has become more sophisticated and we are now witnessing a natural stabilization across the board.
Don't take this the wrong way. Prices are not falling and the bubble has not burst! However, what we are seeing is more conservative and sustainable growth and so investors looking for strong returns based on capital appreciation are looking beyond Seminyak and Canggu.
But where are savvy investors looking?
There are opportunities aplenty but you need to tread with a degree of caution. Here are my top two picks for areas poised to show strong appreciation in the foreseeable future.
The Bukit Peninsula
This area remains highly popular with both investors and developers because of significantly lower land prices when compared to the likes of Seminyak, Canggu, Kuta and Sanur.
Jimbaran, Nusa Dua and The Bukit Peninsula boast more luxury internationally branded resorts than anywhere else, partly because this is where most of Bali's best beaches can be found.
With ongoing improvements to infrastructure, easy access to the toll road and an increasing number of shops, restaurants and commercial developments, this is an already well-established area for both residential and luxury tourism and is poised to enjoy further growth and capital appreciation in the short to medium term.
The East Coast
The east coast in general is benefiting from massive improvements to infrastructure and there are some fantastic opportunities available to suit all budgets. Prices in Sanur, however, particularly close to the beach, provide fewer such options so it's time to look further afield.
The Regencies of Gianyar, Klungkung and Amlapura are becoming increasingly popular with people looking to enjoy the 'real Bali' – far enough away from the madding crowds and traffic jams of the more heavily developed South, yet close enough not to feel that you're not living in the middle of nowhere.
On top of this the east coast provides some stunning scenery, picturesque beaches and popular (yet lesser known) surf breaks as well as some quaint towns and villages to explore.
Return on Investment
Seminyak has long been the location of choice for those looking for a beautiful holiday home in a fashionable area that provides a strong return through holiday rentals. While this is still possible now is not the time to take high returns for granted.
Quite simply if your goal is high returns you need to shop around and look for well-managed properties with solid financials, good reviews and repeat bookings.
The continued development of holiday villas as well as an unprecedented increase in the number of budget hotels has had a negative effect on the overall occupancy of many villas. A number of property owners are just happy for the villa to pay for itself when they're not enjoying it with friends and family. Others are not.
There's also the very important issue of licenses to consider. The bottom line is you need the right license if you're looking for a return through holiday rentals. And that license is called a Pondok Wisata.
If you have one it means you can operate your villa as a rental business. If you don't and you operate a villa business for holiday rentals, you should be prepared for heavy fines and possible closure.
Our advice is to always do business by the book and if that's also your approach, these are my top tips for the best locations that enjoy growing tourist numbers:
Jimbaran, Nusa Dua and parts of The Bukit Peninsula are already well established with an increasing number of tourists looking for more than shopping and nightlife and increasingly wanting to escape life's hustles and bustles during their hard earned holiday.
The hip area of Canggu also continues to enjoy a growth in tourist numbers and occupancy. It's close enough to enjoy the delights of Seminyak but far enough away to embrace the tranquility of the Island of the Gods.
For those who prefer a more tropical, natural environment Ubud has become incredibly popular and there are numerous opportunities to enjoy a fantastic lifestyle and strong returns in this cultural melting pot.
Whatever you're looking for from your investment our trusted team of specialists are on hand to provide you with local knowledge, responsible market advice and a genuine service to help you find your perfect property here in beautiful Bali.
If you'd like to learn more about buying property in Bali get in touch with us today through hello@sevenstonesindonesia.com