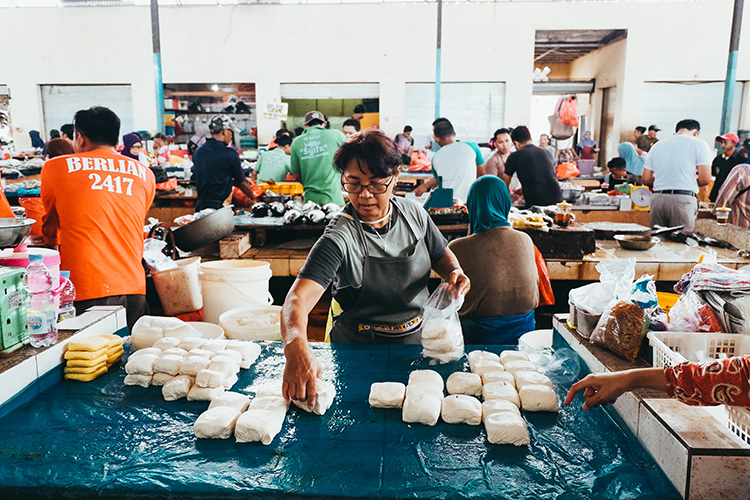 By Ridwan Zachrie
The economic concepts that prioritize the interests of regular working people in the context of achieving an independent nation's economy are extremely relevant to Indonesia's current situation; especially as we face a variety of problems that have come about as a result of the current global economic crisis.
Micro, Small and Medium Enterprises (MSMEs) are the backbone of Indonesia's national economy today, and they're totally intertwined with our national economic independence. MSMEs create millions and millions of jobs and contribute to poverty alleviation efforts and as such, they're s considered key in the dynamics of Indonesia's national economic development.
Unfortunately, this role of MSMEs is still not being taken seriously as strategic, and MSMEs are often marginalized in the national economic arena.
Robert I. Tricker, The Independent Director is credited with saying that "times are always changing: if the 19th century is the century of the entrepreneur, and the 20th century is known as the century of management, then the 21st century will be the century of governance"
An important focus in realizing the growth and independence of our national economy is to pay special attention to the empowerment of Good Corporate Governance (GCC) in the MSME sector. I often hear that GCG is too theoretical and academic to implement at this level and the question is whether the application of good business governance or GCG should even be applied to the MSME sector.
The initial concept of GCG was born from the experience of the United States, which had to restructure its corporate environment after the Wall Street Crash in 1929 and since then GCG has come a long way.
Several thoughts on the concept of GCG were highlighted through the ideas of Adolf Augustus Berle and Gardiner C. Means in their work entitled The Modern Corporation and Private Property (1932, Macmillan). Several scientific journals have also written extensively on one of the concepts of GCG that is quite important in influencing the development of GCG theory. One of these is the work of Eugene Fama and Michael Jense in The Separation of Ownership and Control (Journal of Law and Economics, 1983), which discusses their Principal Agency Theory. This has since undergone various adjustments and has been applied in many companies of various sizes.
In an Indonesian context, some of the criteria for SMEs are based on Law No. 9/1995 concerning Small Businesses, which states that SMEs include companies with net assets of IDR 200-million to IDR 1-billion (excluding land and building assets), which are owned by individual Indonesian citizens and are independent, meaning they're not branches or subsidiaries or larger entities.
Considering the relatively small scale of MSMEs, the question arises should MSMEs with simple management structures follow in the footsteps of large companies, capital market issuers or state-owned companies in implementing GCG? I say "definitely, yes!" because the implementation of good business governance will make a strong and highly competitive company grow sustainably.
It's worth noting here, that GCG is not merely a matter of formalizing a company or changing its organizational structure. For MSMEs, GCG issues generally revolve around the following:
how to create professional company management by implementing accounting and financial systems that meet acceptable standards
how management is equipped with information technology systems that support company operations
how to improve managerial knowledge and efficient placement of human resources.
This will eventually lead to the formation of a reliable, professional, transparent, and responsible image as the main goal of implementing GCG. The implementation of GCG will further open access to loans, either through local or foreign banks, as well as through the capital markets. In addition, MSMEs will also have wider access to national and international markets.
The next question is, what kind of GCG empowerment should be implemented at the MSME level. It's my belief that Indonesia must build its own values around GCG, because that's the only way we will be able to provide a strong foundation for their empowerment.
Stay tuned for Part 2, where I'll be looking at the failure of western values in implementing GCG.