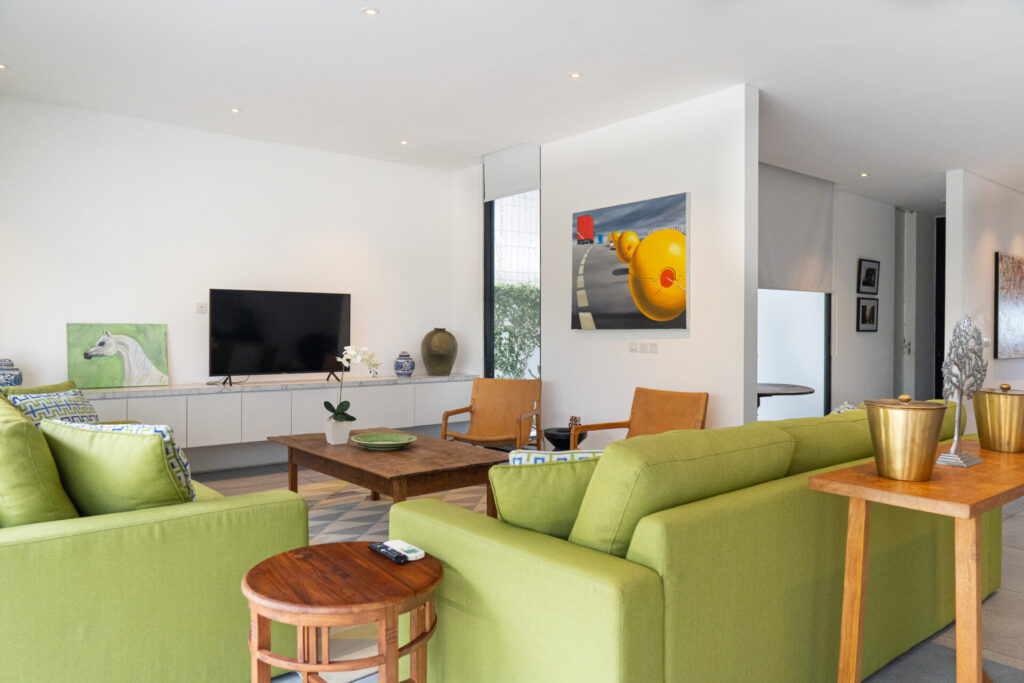 So, you want to invest in real estate in Bali? How do you do that safely, enjoyably and without being hassled into buying something you're not completely happy with? Buyer's remorse is the last thing you want to be feeling.
Choose a professional agency
You might ask yourself where to begin, and where to start looking. The easiest answer is, go online and do your research, but there will come a point when you're going to need more than a Google search for appropriate looking properties. You're going to need a professional real estate agency. But there are so many to choose from, how do you know if you're getting the best of the bunch? This really comes down to how they personally work with you, and whether you feel they are answering the questions you need answered. When asking for advice about location, for example, do they have sufficient knowledge regarding the surrounding area and why or why not it would suit you. When presented with a budget, preferred location, and your lifestyle preference, do they present you with a menu of listings you can take a look at and help you through the process? This then of course ties in to how an agent within that agency should be like your personal guide in settling down on a property of your choice.
Choose an agent who suits you best
Once you've identified an agency you feel comfortable with you're going to have to deal with an agent. This could be good or it could be bad. It depends on the agency, but as a general rule of thumb, an agent is representative of the agency's integrity, ethics, and standards.
But are they or the agency the best fit for you and your needs?
Don't be pressured into making decisions you're not 100% comfortable with. There are dozens of agencies in Bali to choose from and you shouldn't feel bad about rejecting one because you just didn't feel it- whatever it may be.
It's critical you feel comfortable with the agent you've chosen to work with. There has to be synergy if you want to achieve the goal of finding what you're looking for as quickly and as seamlessly as possible.
Look for agents and agencies that give you advise and point you in the right direction, especially when it comes to price ranges, locations, and ownership structures. They should be listening to your needs and concerns more than their craving the commission on a sale.
Ask friends about their experiences and feelings, follow blogs, join forums and ask questions. If everyone is saying the same thing about a particular agent or agency then the chances are there's truth in the compliment or the complaint.
Do you feel welcome?
Google will deliver pages of results for "Bali property","Invest in Bali","Villa for sale Bali" and the like but the proof of the pudding is how these agencies respond: Is it quickly? Is it automated? Is the email personal and not just a cut and paste? How does the receptionist answer your phone call? How are you dealt with when you walk in? Do you feel welcome or not?
The bottom line is do you think they are professional enough to be trusted with your money?
Nobody wants a legal nightmare
Choosing a notary or lawyer is never easy, especially as some tend to operate in a decidedly grey area. Always double check, and then check again before engaging with a lawyer or notary to represent you. Again, talk to friends, read blogs and ask questions.
A lawyer can be used in any transaction to secure your rights as a buyer and it is recommended. However, it might not always be necessary, for example with the transaction of a normal lease transfer or smaller purchases, which can be handled by a notary. In any event, your real estate agency or agent should always offer you alternatives.
The transaction process
Once you've chosen an agent which you're happy with, and they've done their job to find your perfect property, and once the price has been agreed and payment terms have been established, you should always be presented with a Sale and Purchase Agreement (Akta Jual Beli) or a Letter of Intent/Offer to Purchase, which needs to be signed by both the seller and the buyer.
In these agreements, the conditions of sale should be clearly laid out and you should be able to understand them. For example, there should be clauses relating to the deposit and where it needs to be sent; Are there any tax commitments that need to be paid? Do you need a land survey? If things aren't clear ask questions and make changes. A good agent or agency, will be the one that makes you feel safe, and can be trusted to have your best interest in mind throughout this entire process.
The usual process in Bali is that the buyer secures the terms of the deal by depositing a down payment of the agreed purchase price to be held in an Escrow Account with either his or her notary or the real estate agency while the notary conducts Due Diligence. This down payment is often 10% of the price.
If Due Diligence is successful, the seller and buyer meet at the notary to sign a transfer agreement, at which time final payment is released. This is generally done 30 days after the deposit has been made, but time frames can vary and they need to be made clear. The notary will generate the official transfer agreement upon proof that final payment has been received.
Open the champagne!
Now you're comfortably relaxing in your new property it's time to open the champagne and celebrate! You can relax in the knowledge that you've chosen the right agency, dealt with the right agent and the whole journey with them has been a truly memorable experience for all the right reasons.
If you'd like to learn more about investing in property in Bali and Indonesia get in touch with us today through hello@sevenstonesindonesia.com