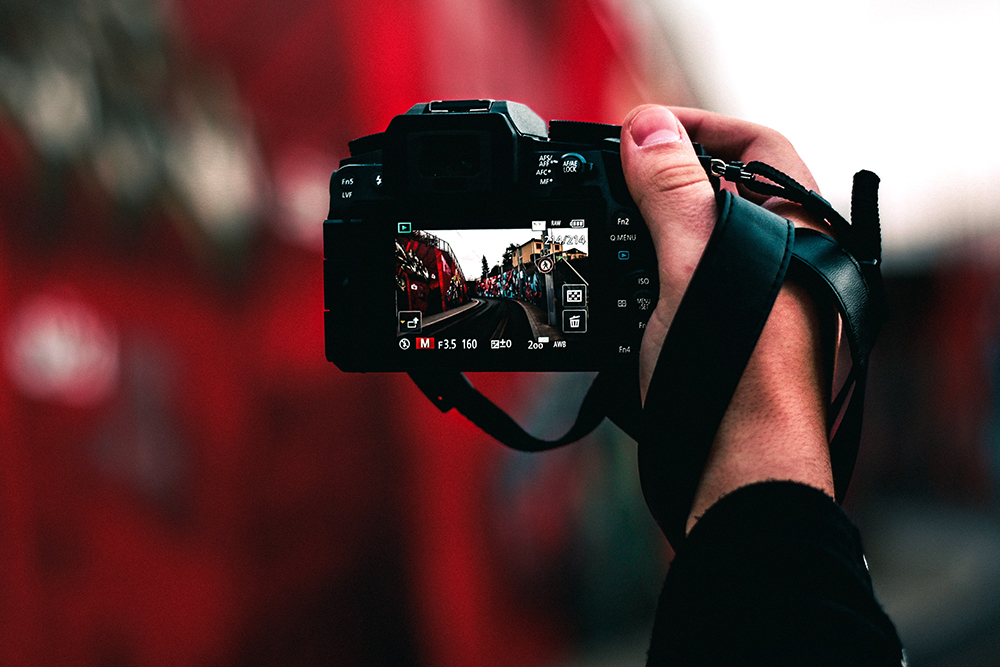 Di rapat pagi ini, salah satu rekan kerja saya minta diberi tahu cara yang baik untuk membujuk pemilik properti yang kami jual agar mereka mau berinvestasi dalam fotografi profesional.
Jadi saya bilang, "OK, memangnya ada penjual yang ngga mau pakai fotografer?"
Aku terkejut saat dia jawab, "Bener! Mereka pikir kalau menyewa fotografer itu cuma buang-buang uang saja. Menurut mereka, agennya yang harus ambil foto."
Aku rasa bahwa perspektif seperti itu sama sekali tidak masuk akal. Aku bilang, "Kita agen properti, bukan fotografer!" Semua rekan-rekan kerja kami yang hadir mengerti sekali apa maksudku.
Jadi, saya langsung menjalani riset di internet untuk mencari argumen-argumen untuk mengapa mempekerjakan fotografer adalah keputusan yang lebih pintar.
Salah satu artikel yang aku temukan berjudul 'Back Away From the iPhone and Hire a Photographer', tertulis oleh Shannon O'Brien di 2013, untuk situs Market Leader. Benar, ini ditulis waktu sebelum kamera smartphone kita sampai secanggih yang bias kita beli sekarang, tapi hal-hal yang tertulis di artikel ini masih saja berlaku sampai tiga tahun kemudian.
Artikel ini mulai dengan sebuah pertanyaan yang sepantasnya kita tanyai kepada penjual yang merasa enggan untuk mempekerjakan seorang fotografer:
"Jadi kamu beneran mengambil foto untuk listing lewat iPhone-mu? Hasilnya beagaimana sejauh ini?"
Si penjual menjawab, "Sejujurnya… ngga sebagus yang saya kira."
"Masa sih? Menurutmu kenapa?"
Ada banyak studi yang menunjukkan bahwa ada hubungan yang kuat antara kesan pertama klien dengan ketertarikan mereka untuk membeli sebuah properti. Artinya, gambar properti yang mereka lihat, sebagai hal pertama yang mereka lihat dari properti yang mau kamu jual, adalah salah satu hal yang terpenting saat kamu ingin menjual properti.
Menurut Shannon O'Brien dan Wall Street Journal, kita hanya dapat satu kesempatan untuk membuat kesan yang baik. Tanpa foto, kesempatan ini Cuma berlaku untuk dua detik; dengan foto, kesempatan ini diperpanjang menjadi dua puluh detik.
Bahkan dua puluh detik sebenarnya adalah waktu yang pendek, apa lagi untuk menentukan jika si pembeli jadi tertarik atau tidak untuk melihat properti saja. Kalau kamu ingin melihat buktinya, coba saja – lihat di Google Analytics situsmu di listing mana para pengunjung cenderung menghabiskan waktu mereka. Pasti kamu bias lihat sendiri, kalau gambar yang dipakai adalah gambar yang bagus dan profesional, si pengunjung jadi tertarik. Kalau gambarnya asal-asalan, mereka langsung pergi.
Mungkin masih ada penjual yang tidak merasa yakin. Mereka bakal bertanya, "Kenapa aku perlu mengeluarkan biaya lagi untuk fotografer?Bukannya itu tugas agen yang sudah aku sewa?"
Jawabanku sendiri adalah: "Tidak. Sebagai agen, tugas saya adalah mencari pembeli yang tepat untuk sebuah properti, dan membuat proses penjual-belian properti itu semulus mungkin – bukan mengambil foto amatiran. Lagi pula, dibandingkan harga properti yang dijual, biaya yang dikeluarkan untuk seorang fotografer itu kecil sekali, apa lagi kalau hasilnya bias dipakai untuk menjual propertinya."
Menurut O'Brien, bisa dipikirkan saja: apakah Phil Knight, pendiri Nike, mau pakai iPhone-nya buat mengambil foto-foto murahan sepatu-sepatu Nike untuk iklan mereka?
Kalau sampai sinipun si penjual masih juga enggan, beri tahu saja: Rumah-rumah yang dijual dengan fotografi profesional dilihat 61% lebih sering dan dapat harga lebih tinggi. Si pembeli lebih tertarik untuk menjalankan bisnis dengan seorang penjual yang giat menunjukkan properti mereka dengan baik.
Di setiap bisnis, itu adalah korelasi yang ada dalam alam bawah sadar pembeli. Kalau barang yang dijual terlihat lebih bagus, dan jika pihak pembeli mengeluarkan usaha dan waktu lebih banyak untuk membuatnya, harga barang yang dijual akan terlihat lebih tinggi bagi si pelanggan – apa lagi kalau barang yang dijual berharga jutaan, atau miliaran. Begitulah intinya.
Jadi, kalau kamu, si pembaca, adalah seorang penjual properti, terimalah nasihat kami. Cari seorang fotografer jitu dan bayar dia untuk membuat properti kamu terlihat pantas, agar kita bias pakai hasilnya untuk menjalani pekerjaan kita dengan lancar.
Translated from an original post by Andrzej Barski by Adam Handoko